CBD or cannabinoid has turned out to be the most common saviors to deal with pain these days. It is excellent for helping with a number of ailments, including mental and even physical ailments. Such a scenario has given a boost to the advent of many CBD manufacturers as well as products. This includes HempLucid, which has a wide array of products that are whole plant, free of THC, and even products that are great for your pets.
What Is HempLucid and Why Buy From Them?
This is a relatively older company, and they have been working hard to give you genetically superior products with a hemp strain, which has a few things to consider. This strain has been in the works for almost a decade, and it has higher concentrations of CBD, various secondary cannabinoids, and it is prosperous when it comes to terpenes.
Advantages of Using HempLucid Products
When you use the products from HempLucid, you can be sure that you are getting products that are tried and tested. Not only that, but they would only use the highest quality products in various methods that would make it accessible for you to get relief from any pain that you are in.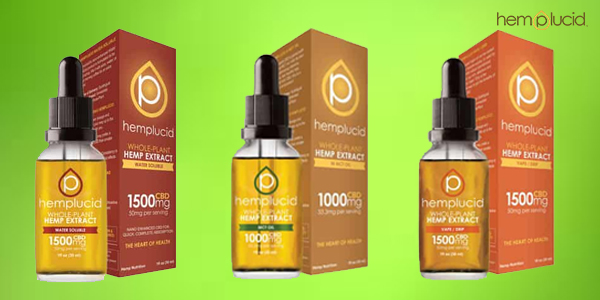 HempLucid Whole Plant Products
One of the top products that you can purchase from HempLucid is their whole plant-based products. Choose from an array of products that come with various levels of CBD along with different uses, including:
CBD water-soluble
CBD drip or vape
Plant CBD in some MCT oil
CBD in some hemp seed oil
Edible gummies
Gel capsules
Body cream
These are some of the top products that you can purchase, and they are made using the highest quality ingredients. The oil-based ones are 1500mg doses and are perfect for use in a wide variety of methods, and you can even enjoy the gummies, creams, or capsules to help relieve pain.
Kalki Zero THC Free Products
Another product that you would be able to get from HempLucid is their Kalki zero THC free items, and they come in a muscle rub, gummies, water-soluble, and MCT oil forms. These all have various levels of CBD based on your needs, and they can be one of the fastest-acting methods of getting the pain relief that you need. These are perfect for athletes who need some pain relief without having to worry about any other side-effects.
Roxy Pet Based Products
They also have products that you can use for your pets, and they are for both cats and dogs in fish and chicken flavor. These have varying levels of CBD that are bonded to the added hemp seed oil and are nutritious and delicious to add some dietary needs for your animals or for boosting their well-being.
All and all, make sure that you are considering everything that this brand has to offer you, and their products are some of the favorites on the market. They have the highest quality items that would work for you as well as your pets, no matter what you might need. Go ahead and check out everything that they have to offer you so you can make the appropriate choice for you and your needs.